Independent R&D
Cornley has an experienced R&D team consisting of professors, senior engineers and clinical experts. Cornley has insisted on the independent R&D, inheritance and continuous innovation of sensor and reagent core technologies, and currently has dozens of invention patents.
Industry model for high quality
Cornley specializes in the R&D, production and sales of clinical laboratory apparatus, including blood-gas electrolyte analyzer and electrolyte total carbon dioxide analyzer. Focusing on the customers, Cornley is committed to continuously improve the quality of products, which is leading in the domestic and foreign markets. Cornley has successfully won several bids at home and abroad, and has been highly recommended by more than 30 provincial-level clinical inspection centers in China, which has established an excellent brand reputation in the industry.
National pride
In 2006, with the successful launch of the blood-gas electrolyte analyzer, Cornley became the first blood-gas electrolyte analyzer manufacturer in China, breaking the international monopoly for decades, and it was the first project in China to fill the gap in the market.
International quality and local pricing
The R&D team of Cornley continuously optimizes the production process and product design in coordination with the supply chain, so that the products of Cornley are closer to the needs of users, and the users are provided with the best cost-effective products. In addition, Cornley is locally established to greatly reduce the production costs and highlight our price advantages in the international markets.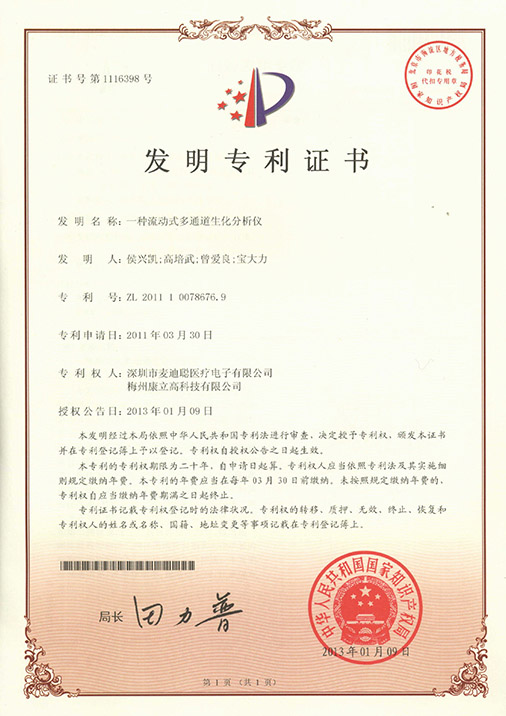 A flow multi-channel biochemical analyzer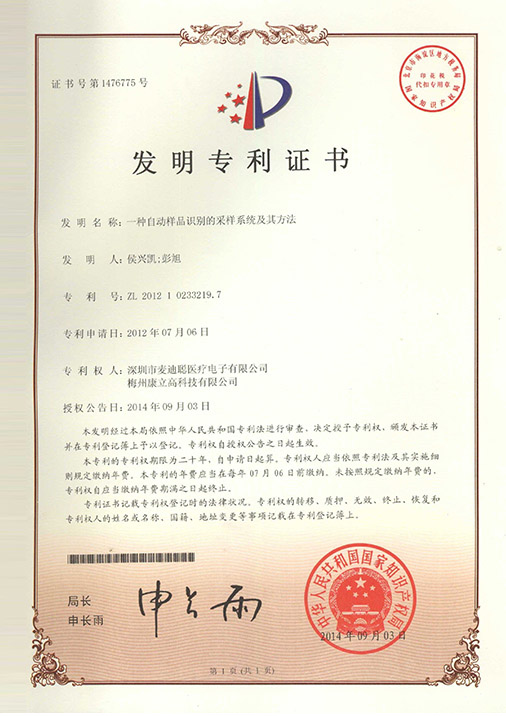 A sampling system for automatic sample identification and related method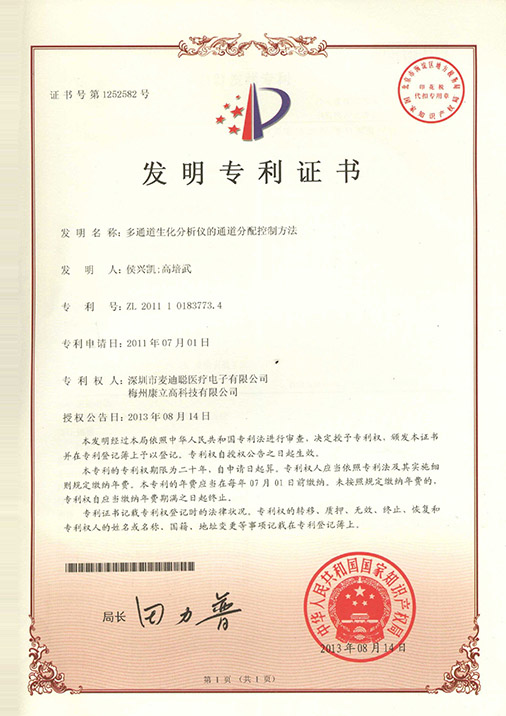 a channel allocation control method for a multi-channel biochemical analyzer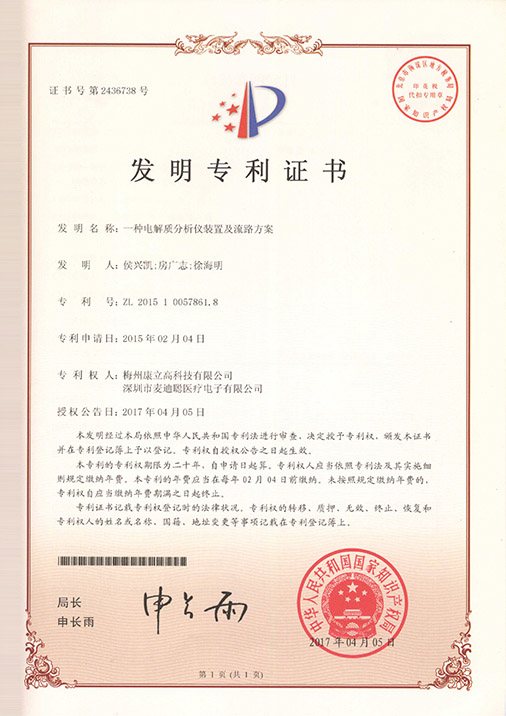 An electrolyte analyzer device and flow path scheme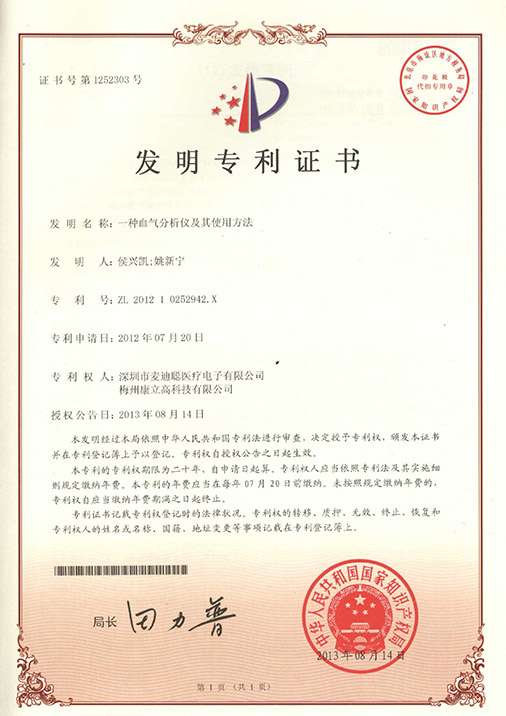 A blood-gas analyzer and related method of use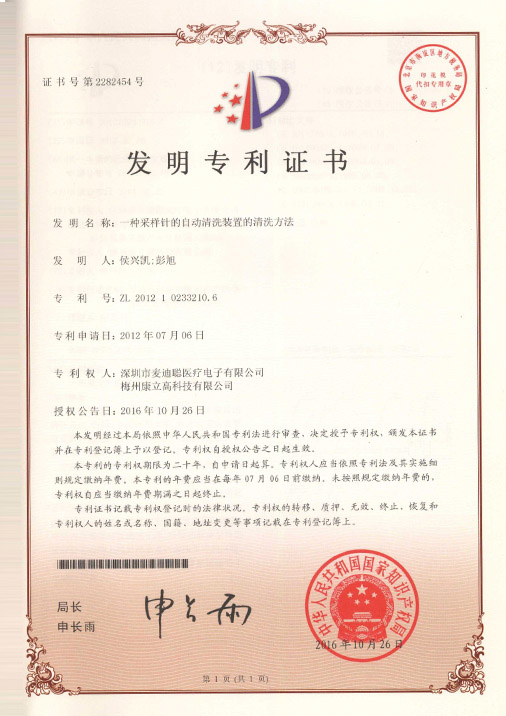 A cleaning method for an automatic cleaning device of sampling needles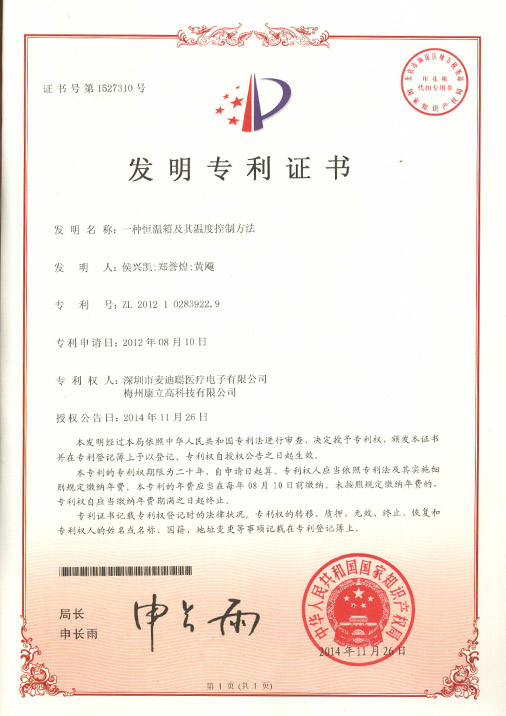 An incubator and related temperature control method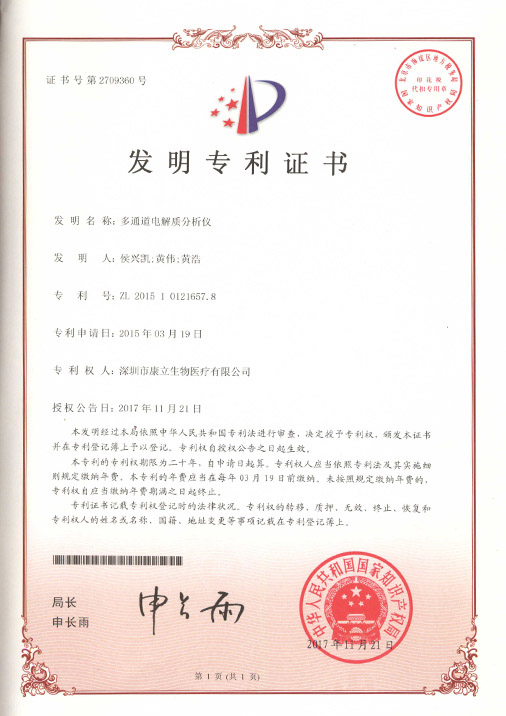 Multi-Channel Electrolyte Analyzer Invention Patent Certificate
Core technologies
Since its inception, Cornley has maintained a high investment in the R&D, and insists on the independent ownership of core technologies and intellectual property rights. In 2006, Cornley first promoted the self-developed blood-gas electrolyte analyzer, which filled the gap in the field of in-vitro diagnosis in China, and broke the long-term monopoly and technical blockade of foreign manufacturers in this field. In this context, Cornley becomes the leader in the field of blood-gas in China, effectively promoting the overall innovation and development of Chinese medical care in this field.
In the field of traditional electrolytes, Cornley takes the leading position in the industry by continuously maintaining the "customer-oriented" innovation. With the continued increase of R&D investment, especially the core technology R&D and investment, Cornley achieves the integration of R&D, production and sales, closely fits the clinical requirements, assists the customers to meet the product demands, increases the customer satisfaction, and brings the valuable innovation to customers.