AFT-A8IImodel Electrolyte Analyzer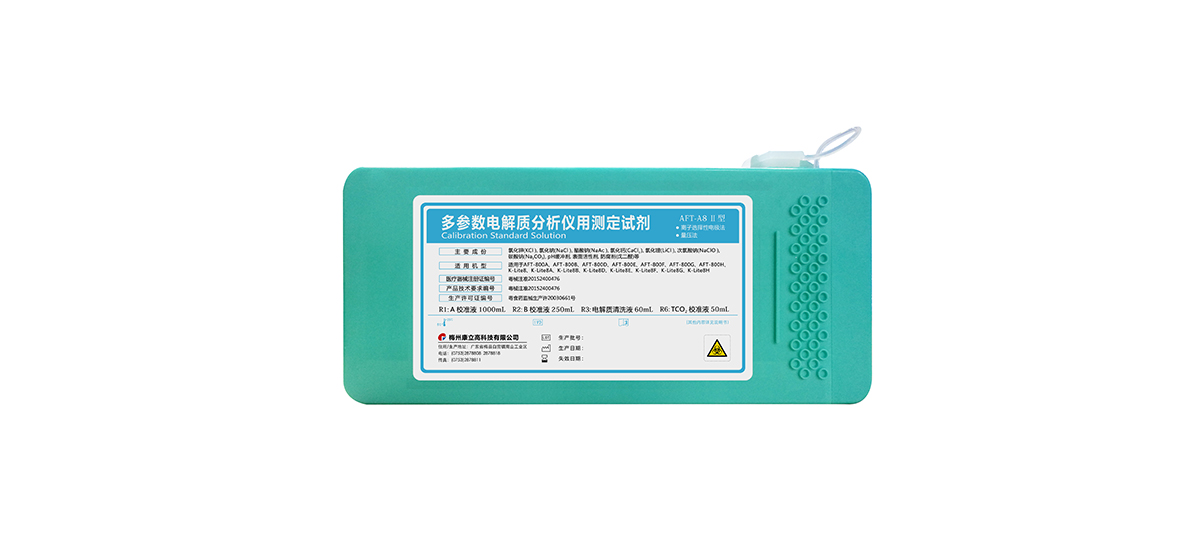 1. 2-point calibration is made to ensure the accurate test results.
2. A closed kit is jointly available for the calibration solution and the waste solution, which is convenient to use and discard, reducing the risk of biological contamination.
3. The reagent bag connector is connected to the reagent bag for easy connection to the apparatus and closed storage.
4. Applicable models: AFT-800A, AFT-800B, AFT-800D.